Scroll To Top
About Eclipse Recording of Saint Augustine, FL
Our Team is led by Jim Stafford with 40 years of engineering experience.


For over 40 years, Jim has developed the skills and experience in engineering to become the leading force behind Eclipse Recording Studios www.eclipserecording.com. He has taken his passion for media engineering and production, where he's garnered the deep understanding of how audio and video technologies function in a production environment.

The Eclipse Team!


The Engineers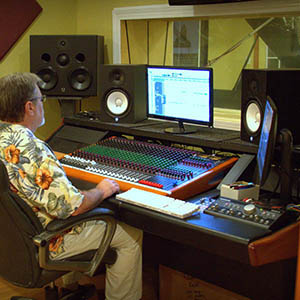 Jim Stafford
Audio/Forensics Engineer/Owner


BA - George Mason University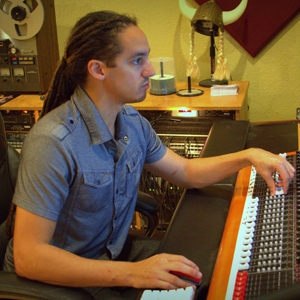 Zan Llaneza
Audio Engineer/producer/studio musician


Grad - Full Sail University
Degree in Recording Arts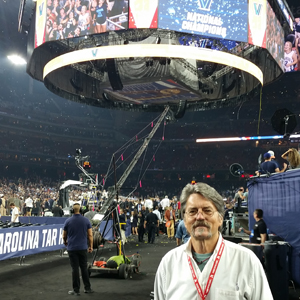 Jim Budka
Sports and Entertainment Audio Mixer


Mixing such prestige events such as the Olympics, Superbowls, & Masters


Jim Stafford


Eclipse was founded in 2000 by Jim Stafford but its origins date back to 1973.

It was then that he purchased his first multi-track recorder, a Teac 3340s and his love for recording music began.

Since then, through a variety of formats: analog, digital tape and finally ProTools, Jim has recorded virtually every style and genre of music.

Together with his team of trained engineers, Eclipse can provide exactly what you need for a professional product and experience.

.

Zan Llaneza

After studying music from a very young age, Zan received his degree in Recording Arts from Full Sail University in 2007.

He briefly worked in a local Orlando studio before relocating to St. Thomas Virgin Islands where he was lead engineer for studio A at ISW studios. There he was able to work with artists from a wide variety of genres from hard rock to country, hip hop and reggae.

From there he came to St. Augustine in 2010 where he began working with Eclipse.

Zan is proficient across multiple DAW's including ProTools, Logic, and Cubase. In addition to being in the studio, Zan is also very experienced in live sound mixing and audio production for video.



Jim Budka

Eight time Emmy award winning television Sports and Entertainment audio mixer Jim Budka joins Eclipse Studios in St.Augustine.

After an extensive career in the television broadcast audio business, he has relocated from Atlanta to St. Augustine and has joined the live audio production crew.

Jims background includes mixing such prestige events such as the Olympics, Superbowls, Final Fours, World Series, Masters, College football bowl games, NASCAR races, Political conventions.

Jim just finished a 15 year position at Turner Broadcasting .

He was the Sports Audio Specialist and lead remote mixer for Turner Sports and Turner Studios.


.

The Production Staff



Joe Price
Project Manager/Videographer


Melody Stewart
Marketing Manager

Joe Price

Joe comes to Eclipse from Minneapolis where he majored in Media Arts and Animation at the Art Institute International of Minneapolis and studied Fine Arts at the University of Minnesota.












Melody Stewart

Melody a.k.a. Jim's daughter a.k.a. Best Chef of St. Augustine (2 years in a row)! She came to record today, using a gift certificate she got from her birthday!

Melody Stewart records original piano compositions with vocals.

She began her music career with guitar at age 12, then took piano lessons with Marilyn Boren, (Jim Stafford's Mom) at age 15! Melody Stewart at Eclipse Recording Company She is going to name her CD "Story of My life" Melody says, Jim/Dad is a very talented engineer, and I trust his judgement, if he says I can learn Rhythm, then I can!

Melody was Voted The Best Chef of St. Augustine, 2 years in a row by The St. Augustine Record.




CW Hooper
Photographer/Artrapanewer


Edd Wagner
Web Designer/Developer

CW Hooper

I like to think of myself as an Artrapanewer !!

I was raised by my mother Margaret Hooper, her maiden name is Rockwell, she believed we were distant relative to Norman Rockwell.

I have created two sculptures for Author Stephen King, Author Lisa Rogak asked for permission to use one of my photos of Mr. King with two of my sculptures in the bio.

The bio is called HAUNTED HEART "THE LIFE AND TIMES OF STEPHEN KING "I sculpt in wood, stone and clay.

I teach sculpting also. I am currently writing a series of eight children's books, I have created a toy prototype of the main character.

Over the years I fell in love with photography, now I shoot more photography than I do anything.
Edd Wagner

Edd has over 18 years experience in Web Development and Design.

Working for major corporations including: Vstream Inc. where he was a Streaming Audio Video Technician. Siemens Power Generation Division and U.S.A.F., as an Instructional Designer and Developer.

In early 2002 he embarked his career to working for Lifeware TEK as the Mobile Marketing and Social Media Expert.

Developing mobile phone and social media apps.

Joining Eclipse Recording Company in 2007 as Web Developer and Designer with his experience in Web guru Social Media and Marketing.





.
Divisions of Eclipse Recording